Replacing
traditional
halogen bulbs with LED bulbs is a ce
rtain
trend when LED bulbs are widely used in Europe and
America
more efficient and
energy-saving.
To seize the chance and market,
Zhaoyang Electronic Co. developed a brand
new G9 COB glass bulbs.
Adopted COB packing technology,
our new G9-2W-C, with the
traditional halogen G9 bulbs appearance, is widely
popular in
Europe and America.Transparent glass design can be
naturally
used in crystal light,chandelier,and the other
housing illumination.
Flux up to 230lm, G9-2W-C are with high power efficiency up to 115lm/w. Inert gas supplement is helpful to heat dissipation.We have CE&ROHS certificates now and is applying ERP&UL certificates. This hot sale bulbs only Zhaoyang can support in the current market.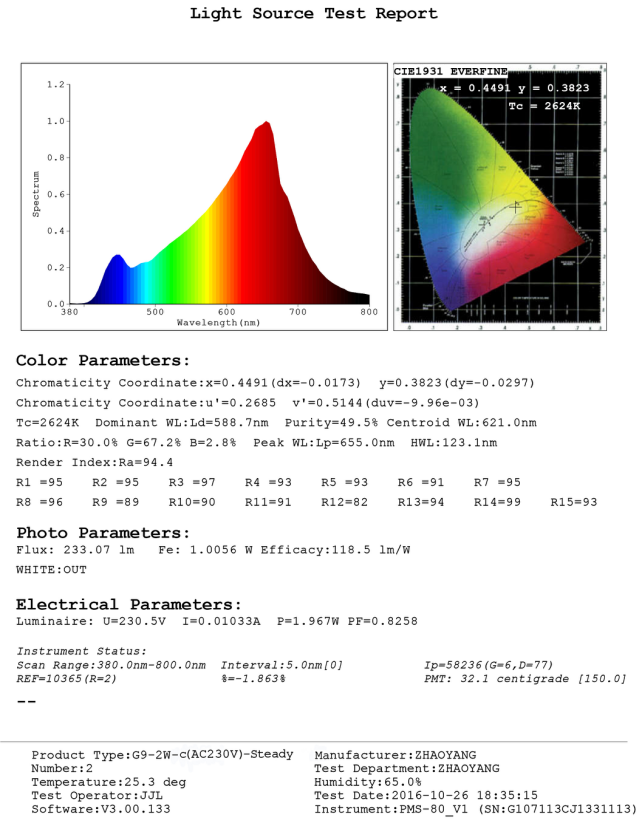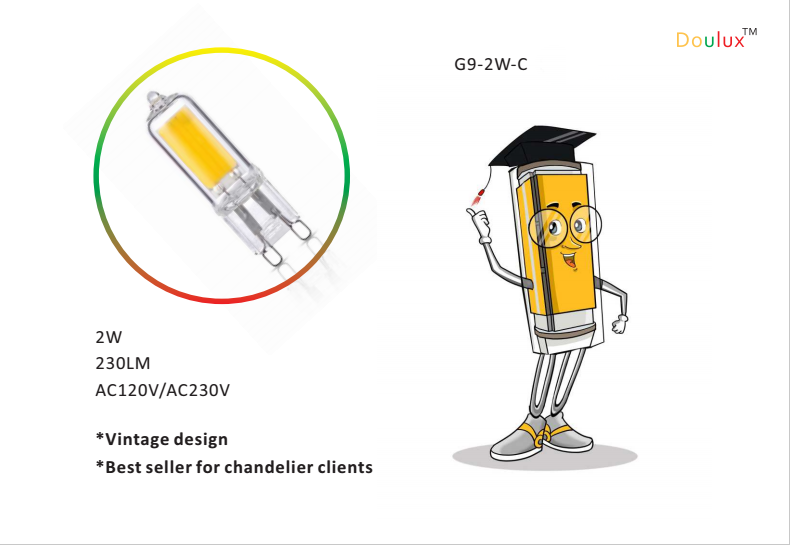 As one of top supplier of G4&G9 LED B-pin bulbs supplier, Zhaoyang is devote to developing the
brand new G4 LED&G9 LED bulbs to meet the requirement of our clientsaround the world. New
material and original design would be used in our new launched productions. Three times testing
before launching to gurantee the quality of every bulbs.
Besides the G9-2W-C, Zhaoyang also released some new LED bulbs with plastic-aluminum clad materials, which are better for heat dissipation than the ceramic G9 bulbs,at the same time, lighter on weight. We support maximum 500lm 4.5W bulbs only 11g on weight which can acquire TUV-GS certificates.
Developing is never stop. In the near future,Zhaoyang will launch more new G4LED bulbs&G9 LED bulbs, with wide voltage AC85-AC265, with triac dimmable or more new functions.